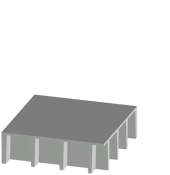 The solution for covers with low weight. Upon request GRP Safety Floorings and GRP Panel Profiles are also available with a resin matrix of vinylester or phenolic resin. All types of resins are self-extinguishing and UV-stabilised.
Scroll the table to the right ——————————————– →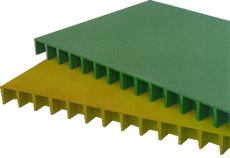 Standard GRP Safety Floorings have a polyester resin matrix with a glass content of approx. 35%. Standard colours are grey, yellow or green, but other colours are also available.
This post is also available in: Swedish Norwegian Bokmål